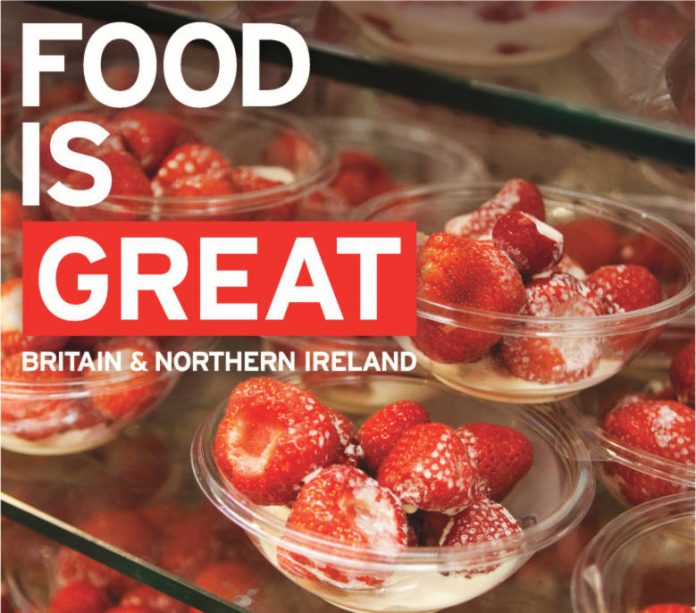 As the Wimbledon Champions begin, Britain is expected to enjoy an upsurge in exports of strawberries and cream.
HMRC figures reveal that the UK exported a record £3.9 million strawberries around the globe in 2018. £663,000 were exported in the first four months of 2019 alone.
As year-round production grows, exports of the juicy fruit were up by 56.3% last year, proving particularly popular with the Dutch who bought 361% more British strawberries last year than in 2017 – worth £1.8 million.
1,208 tonnes of fresh strawberries were exported from the UK last year to markets including Iceland, Ireland and even Spain where, despite the warm climate, the country still imported £379,371 worth of strawberries grown in Britain.
Meanwhile, exports of cream were worth £70 million last year.
"As Wimbledon starts, and with the GREAT British Summer of Sport in full swing, I am delighted that Britain's exporters are serving up a treat, with more people than ever before enjoying classic British strawberries and cream," said International Trade Secretary Dr Liam Fox MP.
"Food and drink is one of the UK's most successful exports, accounting for £22.6 billion last year. And with demand rising, the Department for International Trade is ready to help UK businesses to succeed abroad."
The Department for International Trade (DIT) and the GREAT Britain campaign have partnered with major sporting events taking place across the UK this summer to celebrate the GREAT Summer of Sport – growing tourism and business opportunities for the UK.