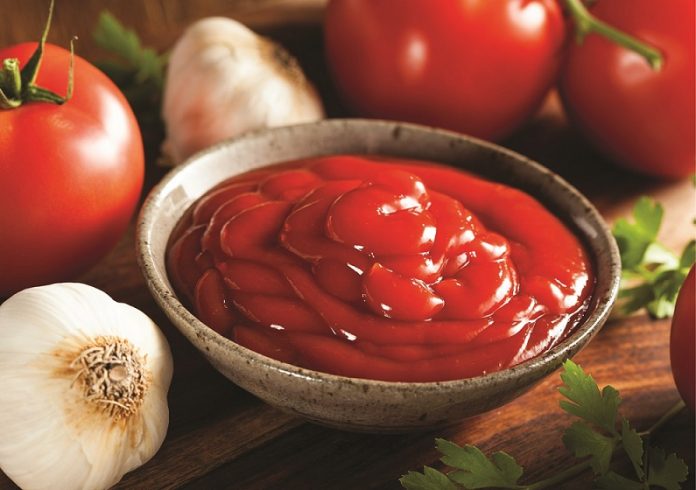 Salt of the Earth, the Israeli salt reduction specialists, has reported that its Mediterranean Umami is also effective for sugar reduction.
The all-natural, clean-label ingredient for savoury flavour enhancement can answer both demands for tasty, clean-label foods with both lower sodium and less sugar.
Mediterranean Umami, an ingredient rich in plant-based umami flavour compounds, can significantly reduce both salt and sugar at the same time.
The all-natural flavour enhancer allows up to 45% reduction in sodium, and up to 25% reduction in sugar.
Primary applications for this dual-solution ingredient are savoury sauces with high sugar content, such as ketchup, BBQ sauce, cocktail sauce, Thousand Island dressing, chutneys, pizza/pasta sauces and a variety of sauces for ready-to-eat meals (RTEs).
While these products are, at their core savoury, they typically contain a surprisingly high level of sugar—in some formulations, up to 10-25% of the product.
"Consumers use sauces or condiments in nearly every meal," said David Hart, Business Unit Director for Salt of the Earth. "These products can increase our daily sodium and sugar intake.
"For example, ketchup provides up to one teaspoon of sugar per one tablespoon of product. Mediterranean Umami is an easy-to-use solution that naturally enhances the flavours of these sauces while reducing salt and sugar content dramatically."
Salt of the Earth conducted a number of successful trials on several sauces with high sugar and salt content. In a standard ketchup recipe, Mediterranean Umami was able to reduce sodium by 30%, and sugar by 25% while maintaining an identical organoleptic profile.
Exceptional organoleptic results were found in Thousand Island dressing, where the trials showed a 26% reduction in sodium and 25% reduction in sugar.
Outside of the addition of the Mediterranean Umami solution, no other major reformulation or high-intensity sweeteners were used to achieve the results.
Given increased regulatory pressure and consumer demand around the world, sugar reduction has become a hot topic. The recently implemented tax on sugary drinks in the UK, and related widespread formulation changes and new product development, are good examples of the industry response to regulations targeting sugar.
However, most food companies have struggled to use only natural solutions to reduce sugar in their products.
"We all want to eat better-for-you products, with less sugar and salt, but it is really hard to achieve this target using only natural ingredients," said Hart.
"Many R&D and product-development programs are zeroing in on sugar reduction, but the real challenge is to keep the great, sweet-savoury taste consumers crave in a flavourful sauce. Mediterranean Umami provides a clean-label solution for significant reductions in sugar and salt."