Casual Dining 2017 has lined up big name speakers who are preparing to host keynote sessions when the event returns in February.
Returning to the Business Design Centre in London next year, the multi-award winning event for the casual dining has lined-up exclusive, free keynotes and interviews with some of the biggest names in the business.
Among them are Martin Robinson, non-Executive Chairman of CDG; Karen Forrester, CEO of TGI Friday's; Mark Fox, CEO of Bill's Restaurants; Jo Fleet, Managing Director of Wahaca, and Andrew Gallagher, Group Marketing Director at Côte Restaurants.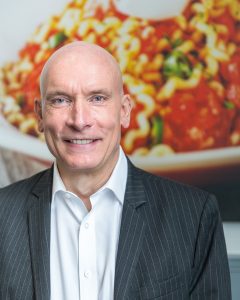 They'll be joined by Bob Ivell, non-Executive Chairman of Mitchells & Butler, and Neil Rankin, Executive Chef at Noble Inns (and owner of Temper) in conversation with Paul Charity, Managing Director of Propel, and Peter Martin, Vice President of CGA Peach respectively.
Shaping the future of casual dining
"It's very important to bring all the key players, operators and suppliers together to spark innovation and to collectively address some of the macro changes that will mould the way consumers eat," said Bill's CEO Mark Fox, who'll be sharing insights into the challenges of business growth in his opening day session.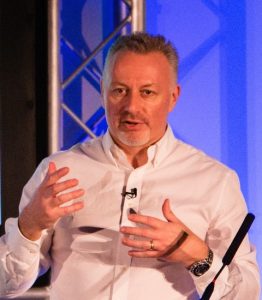 He added: "In a time of unprecedented political and economic uncertainty, Casual Dining gives us an opportunity to figure things out with our fellow professionals and to focus our minds on what's important in our world.
"In my Keynote session, I intend to highlight how many of the changes that we are seeing in the casual dining sector are not really new – they just haven't happened for a while.  And that, by looking backwards into the history of your business, you can find answers to many of the questions that the current trading environment presents.
"I will seek to demonstrate that, whilst customer habits are changing, they have, in many ways, not changed at all.  As operators, we have to ask ourselves how we have changed over the past ten years and whether it's time to undo some of those changes," he says.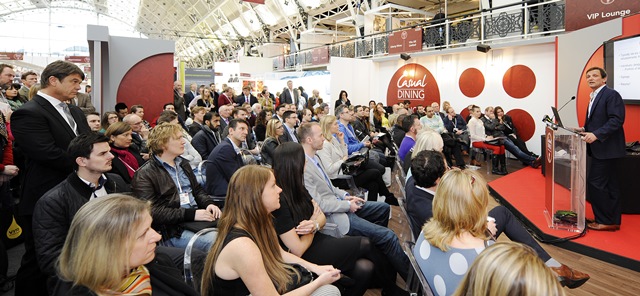 As in previous years, market updates and insights will be provided by Peter Backman, Managing Director of Horizons; Simon Stenning, Executive Director of MCA, and Kate Nicholls, CEO of The Association of Licensed Multiple Retailers (ALMR).
The implications of Brexit, and its effect on food inflation, consumer confidence and the economy, is just one of the hot topics Nicholls is set to address in her opening day session.  She'll also be giving a comprehensive overview on the new regulatory costs of the national living wage (NLW), Apprenticeship Levy and Business Rates coming into force in April 2017.
Visitor registration now open
Casual Dining 2016 attracted over 4,400 attendees (up 22% on 2015), and was called an "essential forum for sharing new ideas, innovations and insights" by Carluccio's co-founder Simon Kossoff.
Thanks to glowing testimonials from across the sector, significant year-on-year growth in attendance, and another 20% increase in floor space (to expand the show into a new area on its Upper Feature Level), Casual Dining 2017 will be its biggest edition yet.
Over 200 leading industry suppliers – showcasing an innovative choice of food and drink, equipment, table top, POS technology and services – are preparing to exhibit.
"Everything that casual dining operators need to run their businesses successfully – from the food and drink they serve to how it's paid for, the kitchen equipment to the front of house – it's all here," said Chris Brazier, the show's Group Event Director.
He added: "Casual Dining showcases the best choice of the latest innovations completely dedicated to the casual dining pub and restaurant sector, which is why so many buyers recommend it and, after only three years, call it their favourite show of the year."