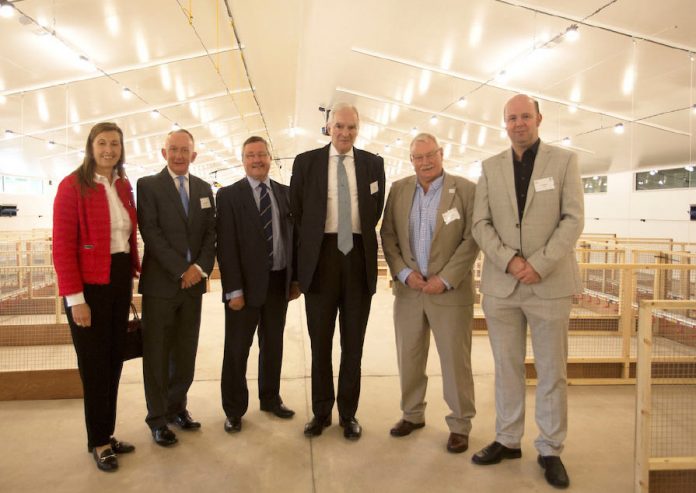 A £5.6 million agricultural innovation centre has opened this week in Scotland with the aim of improving nutrition, health and welfare across the poultry industry.
Owned by Scotland's Rural Collage (SRUC), the Allermuir Avian Innovation and Skills Centre has been part funded by the Centre for Innovation Excellence in Livestock (CIEL) with funding from Innovate UK.
SRUC itself invested £3.6 million with support from the Scottish Funding Council's (SFC) Financial Transaction programme.
The Allermuir Avian Innovation and Skills Centre aims to significantly broaden the poultry research capability available through CIEL's nationwide network of university partners, enabling businesses to work directly with world-leading researchers to develop new technical innovations in food production.
Once fully operational, the centre will employ between 30 and 35 people and host four post-graduate students.
"A future with industry, researchers and governments working in closer collaboration is how we will meet the agricultural challenges of tomorrow," said Professor Wayne Powell, Principal and Chief Executive of SRUC.
Mike Cantlay, SFC Chair, added: "This facility will provide research and skills development for an important area of our economy and will contribute to Scotland's reputation for world-leading research."