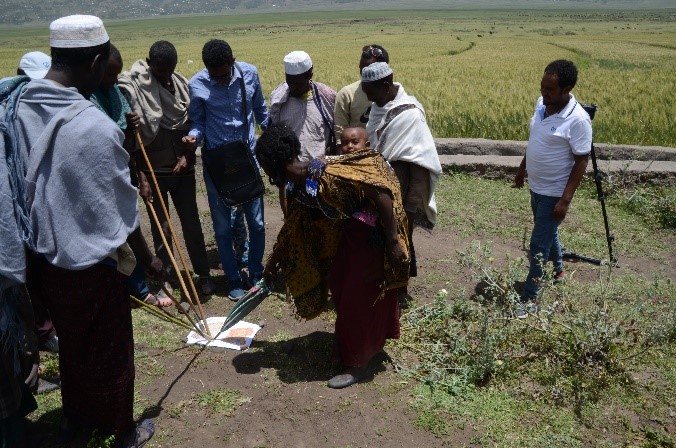 Agribusiness Olam International has awarded $75,000 to scientists whose latest innovation will help bring food security to Ethiopia.
This unique mapping technology was the winning entry for the 2019 Olam Prize for Innovation in Food Security and gives farmers a 'best fit' for what will grow, where to plant and how to maximise yields.
Innovation Mapping for Food Security (IM4FS) takes the learnings from CASCAPE (a project to help 200,000 farmers in Ethiopia) to create an interactive scenario planning technology that helps small hold farmers make the best decisions to boost crop yields in food insecure areas.
These simulations aide local stakeholder engagement and build on the work that has already been done in helping Ethiopian farmers boost crop yields.
Through the IM4FS user interface the best-fit recommendations can respond to the specific information or questions fed in to it, making it a valuable scenario-planning tool for these stakeholders.
Farmers can simulate which interventions should be done in which regions, and how. For instance, where the most suitable areas and conditions exist in the country to introduce malt barley and the necessary fertiliser or infrastructure requirements.
Ethiopia is a country in need of this innovative solution to boost crop yields. It is the second largest country in Africa for arable land, but imports half of its food.
The work with CASCAPE has already helped 200,000 farmers boost their harvests above averages (wheat threefold increase) giving far more security to the food system. This new technology has the potential to work on national level and make a major difference.
Sunny Verghese, Olam Co-founder and Group CEO, said: "IM4FS will help inform about this risk with a better understanding of the interactions between land resources, demography, climate change and farming technology and defining the optimal conditions to boost food production.
"It will equip farmers, as well as local and regional stakeholders with the information they need to solve food security."