Vikan, a provider of hygienic cleaning solutions for the food and beverage industry, has strengthened its UK sales team with the appointment of Ross Eldridge as Area Sales Manager for the South East and East Anglia.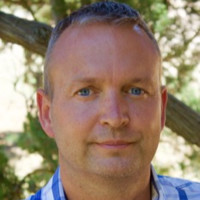 Mr Eldridge brings a wealth of experience of the food and beverage industry to his new role.
"I am thrilled to be joining a company with such an enviable global reputation for consistently delivering innovative high quality products combined with fabulous service," he said.
His ambition is to grow Vikan's current business even further by building strong relationships with key distributors and end-users.
A profound knowledge of cleaning methods and tools, coupled with innovation delivered through collaboration with customers, makes Vikan the hygienic cleaning specialist.
Vikan said that the appointment of Mr Eldridge will better enable the company to service its customers.
UK Sales Manager, Andy Freer, added: "The appointment of Ross Eldridge will enable us  to take the UK business to the next stage of its development."