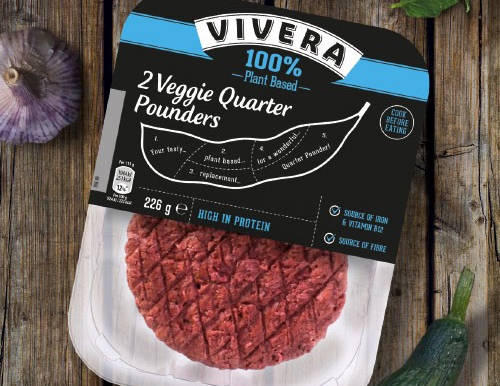 Vivera, a producer of plant-based meat alternatives, has launched its latest "breakthrough" plant-based hamburger in the UK.
The company claims to have achieved the highest-quality vegan hamburger currently available. The fresh 'Veggie Quarter Pounder' is now available from Sainsbury's stores.
Earlier this year Vivera introduced the world's first 100% plant-based steak. Since then more than 1 million pieces in Europe have been sold.
The fresh 'Veggie Quarter Pounder' is the newest addition to the product range of Vivera, which already consists of more than 40 meat alternatives.
The 'Veggie Quarter Pounder' is made entirely with plant-based ingredients. This makes the product suitable for vegetarians, vegans and any consumer enjoying a flexitarian diet.
Initially Vivera's 'Veggie Quarter Pounder' will be sold in a selection of Sainsbury's supermarkets in the UK. Vivera is currently rapidly scaling up its production to meet the expected large demand in the UK.