Sensormatic Solutions, the leading global retail solutions portfolio of Johnson Controls, has announced a new collaboration with Disruptive Technologies (DT), producer of the world's smallest smart sensors.
The retail technology solutions brand will use the Disruptive Technologies temperature sensors for cold storage for enhanced data and insights within its Digital Food Safety solution.
"With this collaboration, we continue to empower food retailers with higher precision, data-driven decision-making capabilities," said Craig Szklany, Vice President and Product General Manager, Loss Prevention & Liability at Sensormatic Solutions. "With our retail experience and unmatched solution coupled with DT's innovative sensors, we are uniquely positioned to best serve our customers so they can ensure they are providing their customers with high-quality and safe products."
As a global leader in creating smart, connected retail solutions, Sensormatic helps retailers to enhance food safety and quality while minimizing loss. The brand's Digital Food Safety solution is the latest advancement to ensure safe food storage and support businesses as they seek to reduce food waste and streamline quality control processes. By providing access to daily documentation and management of on-site records, the solution can be easily accessed remotely for food safety compliance and monitoring, which requires highly accurate data at any time.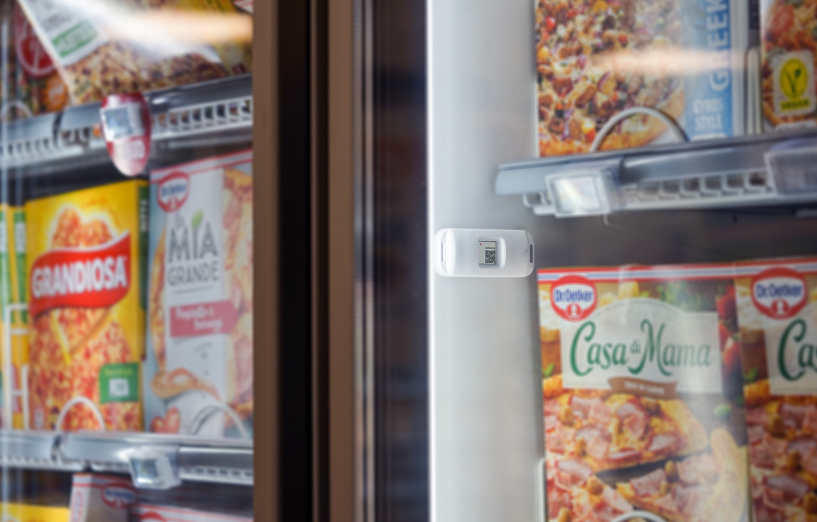 Disruptive Technologies' wireless temperature sensor provides accuracy in extreme conditions (at temperatures between -40°C and 85°C) and boasts an industry-leading 15-year battery life. Its data backfill feature means that no data is lost in the case of a power outage, which is important for compliance records.
Businesses can easily gain actionable insights and effortlessly monitor food quality and freshness by anticipating potential equipment malfunctions, so that they can take preventive action.
"The collaboration with Sensormatic Solutions on this innovative cold storage monitoring solution aligns perfectly with our mission to provide real-time insights with wireless sensor technology," said Thomas Casperson Nielson, Vice President, EMEA, at Disruptive Technologies. "Combining the data from our temperature sensors with Sensormatic's powerful software platform enables retailers to proactively manage and optimise their cold storage operations, ensuring product quality, safety, and regulatory compliance."
Sensormatic Solutions and Disruptive Technologies will be co-exhibiting at Booth J66 during the Hospitality Food Tech Expo show, October 10th – 11th. Together, they aim to help food retailers and hospitality businesses reduce food loss, improve efficiency, and ensure quality and safety for customers.
For more information on Sensormatic Solutions Digital Food Safety solution, go to sensormatic.com.
For more information on Disruptive Technologies, go to Disruptive-Technologies.com.