The Fource – Virtual Food Exhibition
23rd November 2020

-

27th November 2020

FREE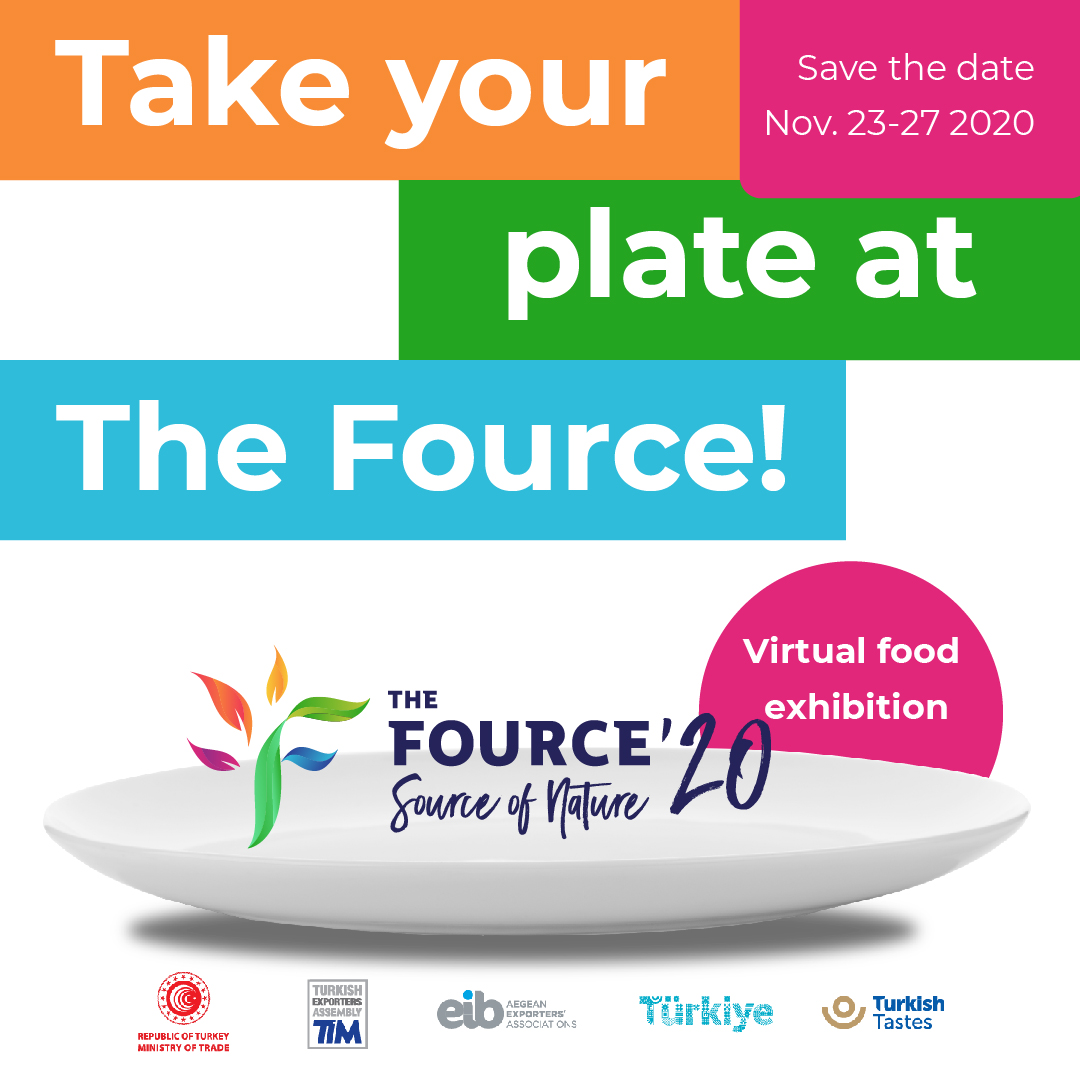 THE NEW GENERATION
VIRTUAL FOOD EXHIBITION
THE FOURCE
BE IN THE SOURCE OF NATURE,
BUSINESS, INSPIRATION AND MORE…
With a vision of becoming the world's most comprehensive sourcing platform for the food industry to explore and import precious raw ingredients and value added products from Turkey, famous for its agricultural products, THE FOURCE is waiting for you to get inspired, and grow your business.
THE FOURCE acts as an information and trade source where industry stakeholders will come together in a virtual reality environment. Also, it is positioned as an inspiration source a 'real' fair experience with its webinars and inspirational events to be held with the participation of famous guests.
THE FOURCE product categories are; Beverages, Canned & Preserved & Pickled
Vegetables and Fruits, Dairy Products, Dried Fruits & Nuts, Dried Vegetables,
Fresh Fruits and Vegetables, Frozen Vegetables and Fruits, Jams & Honey,
Meat & Poultry, Olive & Olive Oil, Other Vegetable Oils, Pasta, Pulses and Oil Seeds,
Ready to Eat Meals, Seafood, Spices & Herbs & Sauces & Condiments.
Register now to participate in various events, follow the latest trends,
and get inspired by rich and diverse content of Turkish Tastes.